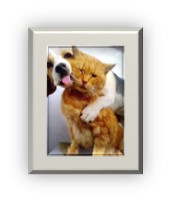 Pets are not just animals we care for; they are part of our family and see us through good times and bad 
At Dale Hill Natural Burial Ground we have allocated a special area to accommodate pet cremation interments  
All urns must be biodegradable and eco-friendly to ensure that the interment has a minimal environmental impact and is in keeping with the ethos of Dale Hill.
All plots can be marked with a small stone plaque and each allocated plot is GPS gridded for easy location.
Arranging a natural funeral for your pet is a simple process, just contact us to arrange a meeting to discuss options.
(Please note: the scattering of ashes is not permitted nor are we able to bury uncremated remains)